Global forwarder deugro on the benefits of RoRo for rail shipments
From meeting high-value, high volume project deadlines to ensuring damage-free delivery of lengthy rail components, Victoria Goetz Ghillani, corporate global key account manager at forwarder deugro group, understands the challenges of shipping rail products. Here she shares her insights into the emerging trends in the industry and why RoRo is a reliable choice for rail shipments.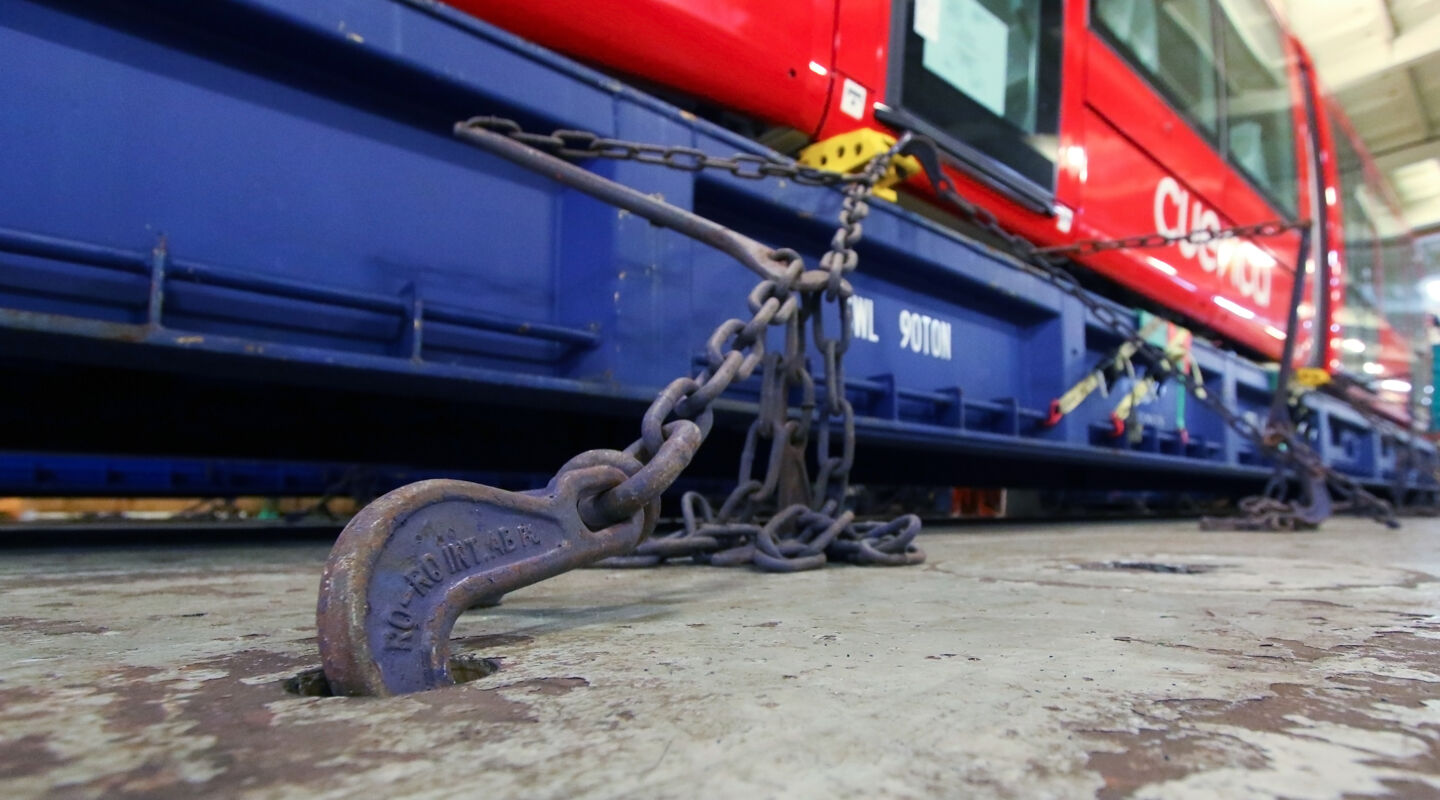 Few sectors will emerge from the global pandemic unscathed, and the rail industry is no exception. But with fewer people travelling for leisure or work, what does the investment landscape look like for future rail projects?

Despite the pandemic being very much a part of our ongoing reality, the rollout of vaccines has created a sense of optimism. As countries begin to prepare for the return of urban life and tourism, deugro group's Victoria Goetz Ghillani believes increasing efforts to expand high-speed rail infrastructure and light rail networks will place even greater emphasis on reliable and competitive logistics solutions.

"Market volatility creates greater risks for manufacturers," she admits. "As most rail projects are planned over several years, they are vulnerable to and impacted by sudden instabilities to service levels, such as those brought about by the pandemic."

For manufacturers and forwarders transporting rail products, this means strategic partnerships with logistics providers to minimise risks are all the more essential.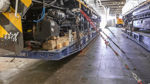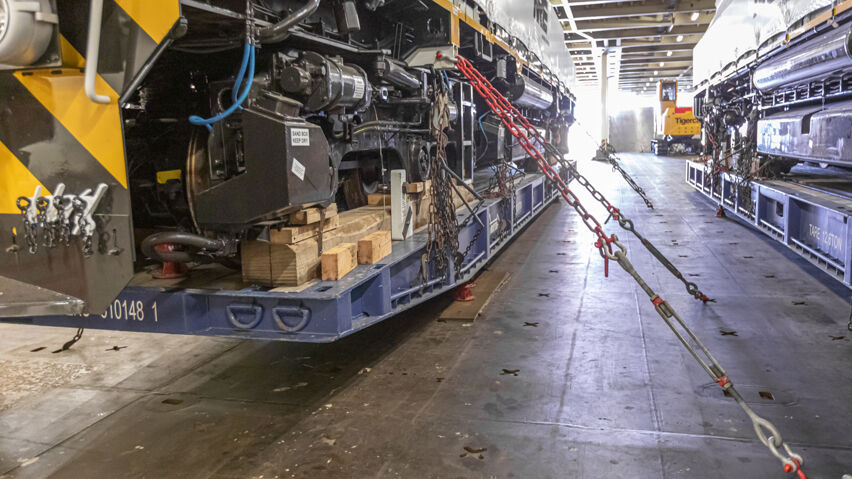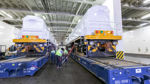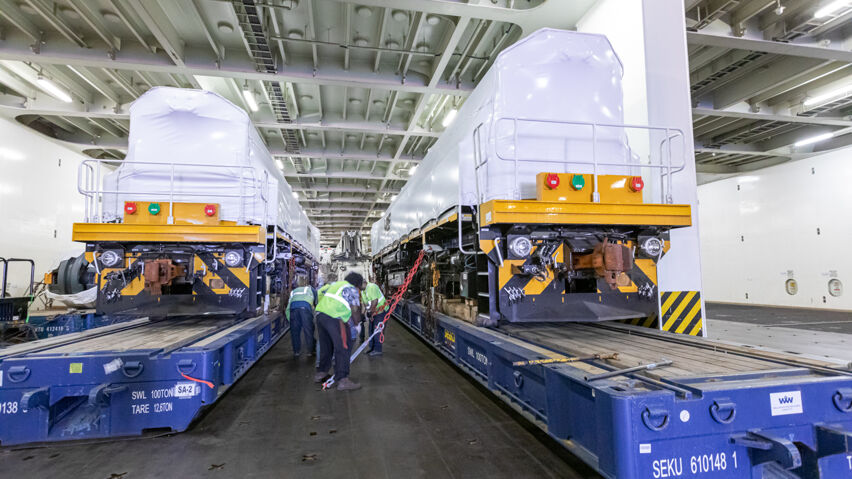 Reliable ocean transportation to meet rail project deadlines
Rail projects work to strict production and delivery timelines, so a reliable shipping service is important. RoRo's regular, frequent schedule, makes it an attractive solution for manufacturers and forwarders needing to stay on track with project deadlines.

"Rail manufacturers, as well as component suppliers, are looking for the most efficient transport solutions, considering pricing and timely delivery to meet their project schedule, as well as high safety standards," says Goetz Ghillani."

Increases in shipping rates can also impact on long-term rail ventures, which is why securing competitive and stable rates for the duration of a project continues to be another key consideration, she adds.
RoRo minimises risk of damage to high-value rail products
A reliable and competitive shipping service aside, safe handling is particularly crucial when transporting high-value rail products. With RoRo, equipment solutions can eliminate the need for lifting entirely. This reduces the risk of damage and means even the most oversized components, from locomotives to car body shells, can be safely rolled onboard a vessel and stored on handling equipment for the duration of the sea voyage.

Goetz Ghillani notes that as the trend for urban transportation – including light rail and metro – continues to grow, so too does the need for specialised handling equipment, such as tracked roll trailers.

"Rail projects are often of high interest and very much in the public eye, which is why attention to detail is so critical," she says. "RoRo is an ideal solution because products can be loaded with minimal lifting with the help of specially-designed roll trailers. Efficient product handling also ensures a faster turnaround and timely delivery."
RoRo is an ideal solution because products can be loaded with minimal lifting with the help of specially-designed roll trailers. Efficient product handling also ensures a faster turnaround and timely delivery.

Corporate global key account manager, deugro group
RoRo supports sustainable supply chains for rail providers
Looking ahead, it's not just the global pandemic that will continue to have an impact on rail supply chains; sustainability is also shaping how OEMs and forwarders approach their logistics in 2021 and beyond.

"We're noticing a shift in focus towards more sustainable supply chains, starting at the manufacturing facility right through to the product's arrival at the project site," confirms Goetz Ghillani. "Sustainable transport solutions to move these products are equally important."

When it comes to ocean transportation, she points out that OEMs are increasingly looking for carriers that are investing in modern technologies to help reduce CO2 emissions, as this not only supports their sustainability goals but is also in line with many countries climate policies.

"Ultimately, logistics suppliers need to demonstrate flexibility and the ability to adapt to today's ever-changing environment and customers' evolving requirements," she says. "It is the forwarder's responsibility to deliver these solutions and as such at deugro group we look for experienced shipping partners with the right equipment, service offering and sustainability credentials to meet our customers' needs."
Five ways RoRo meets the needs of rail shipments
A global shipping network and regular shipping schedules ensure on-time delivery to meet rail project deadlines and support shipments for the duration of a project.
Many RoRo vessels are designed to transport long, heavy and high rail products such as locomotives.
An extensive pool of specialised handling equipment for rail, including tracked roll trailers and multi-purpose bogies minimises risk of damage to rail products.
Skilled teams with technical handling expertise are on hand to ensure all requirements are met.
Many terminals feature rail access for direct commission.