From strategy to action: How we're continuing to define logistics for a world in motion
Wallenius Wilhelmsen's CEO Craig Jasienski explains how Wallenius Wilhelmsen has weathered the storm of 2018 – and why leaning in to Industry 4.0 will prove so crucial in the years ahead.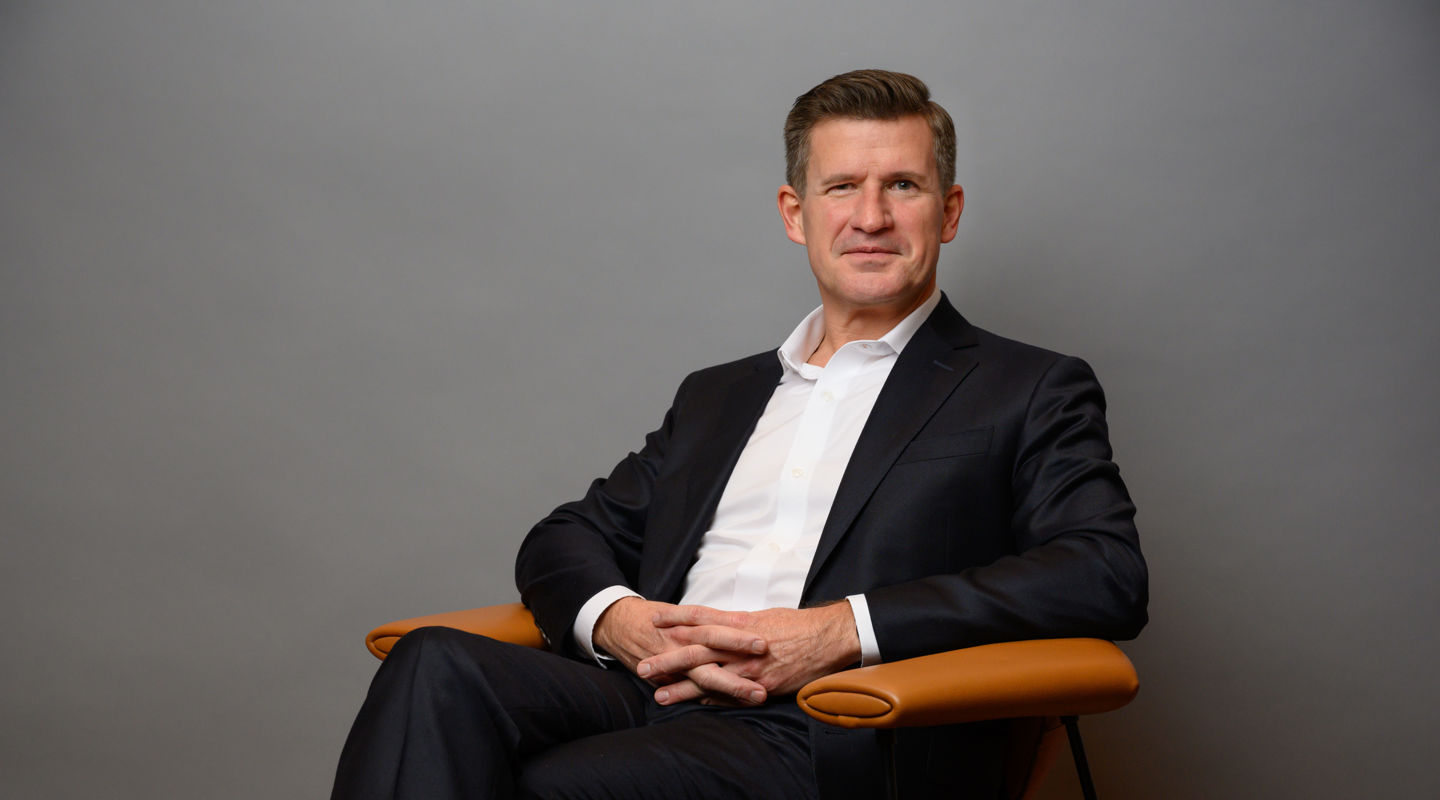 It's undeniable and unsurprising that for many global businesses the market remains tough – and in 2018, we experienced our own challenges at Wallenius Wilhelmsen. At a macro level, general market sentiment regarding the global economy, slowdown in China, trade wars and Brexit created a volatile environment in the segments we serve.
And while trade wars brought limited real volume effect, the negative sentiment left investors with concerns over the robustness of forward volumes, which naturally had an effect on our share price.
But despite the tough market, we remained strong and weathered the storm well. Our single fleet approach has enabled us to adjust and redeploy capacity rapidly across our broad network, and we've secured a high degree of all the contract business sought on land and sea, with re-affirmed confidence from our client base.
We've also been able to renegotiate contractual terms for better operational efficiency and through that have been able to drive real bottom line improvements. Internal consolidation and efficiency of all our business units remained a strong focus in 2018 and, thanks to the incredible work of our employees, we can comfortably state that our results were $120 million better than they would have been otherwise.
Capitalising on our 2017 merger
2018 was a year to consolidate capabilities gained from the 2017 merger, and that was what we set out to do. The merger synergy target was lifted by 20% to $120 million for the full year and we achieved that within the third quarter. We then established a $100 million performance improvement programme to maintain momentum in countering the challenging market forces at play.
Equally importantly, we took decisive steps towards our strategy of full lifecycle logistics through the acquisition of Syngin, stimulating new thinking and digital capability in our group. Continuing our drive to increase our digital capability and speed, we also established Raa Labs – the digital accelerator for the maritime industry – as a 50% equity partner.
Big ambitions for the future
Looking to 2019 and beyond, we'll be leaning in to Industry 4.0 and moving towards our purpose. We firmly believe new opportunities lie in the vehicle supply chains of the future, and while disruption continues around us, our focus remains on seeking the opportunities that technology offers – something we've done successfully for many years.
It's been said that jobs of the past were about muscle, jobs of today are about brains and in the future, they'll be about hearts. For us, success is about people and, as we move through Industry 4.0, they'll play an even greater role. Technology has had an impact on our group since the first industrial revolution, and will continue to do so in the years ahead. It's our people who apply technology, serve our customers and make sure we can deliver returns to our shareholders.
From a sustainability perspective, our Lean:Green strategy demonstrates our commitment to social and environmental progress in our areas of influence – within vehicle value chains. Sustainable business practices go hand in hand with financial performance – these are not 'either or' matters for us – rather, 'both and'.


Harnessing the power of technology
Today, the availability, accessibility and relatively low cost of digital technology is unprecedented. Embracing the possibilities will bring us improvements in three key areas: it will drive further efficiency in our operations, generate new revenue pools, and reduce the environmental impact of vehicle supply chains by removing inefficiencies and taking out waste. We'll continue to invest in technology and human resources to boost our digital capabilities and drive improved financial performance.
As we lean in and exploit the opportunities Industry 4.0 offers, we know we'll be able to bring value to all stakeholder groups and out-perform our peers. Our shareholders are an important part of our journey to achieving our ambitions, and we thank them for their continued support.