Fighting wildfires in Chile: RoRo delivers mega-helicopter solution
When a fire-fighting mega-helicopter needed to be transported from the US to Chile, WW Ocean was United Cargo Management's chosen partner for the job. Transporting such cargo by land presented logistical challenges – but the ocean shipment was nothing the WW Ocean logistics teams couldn't handle.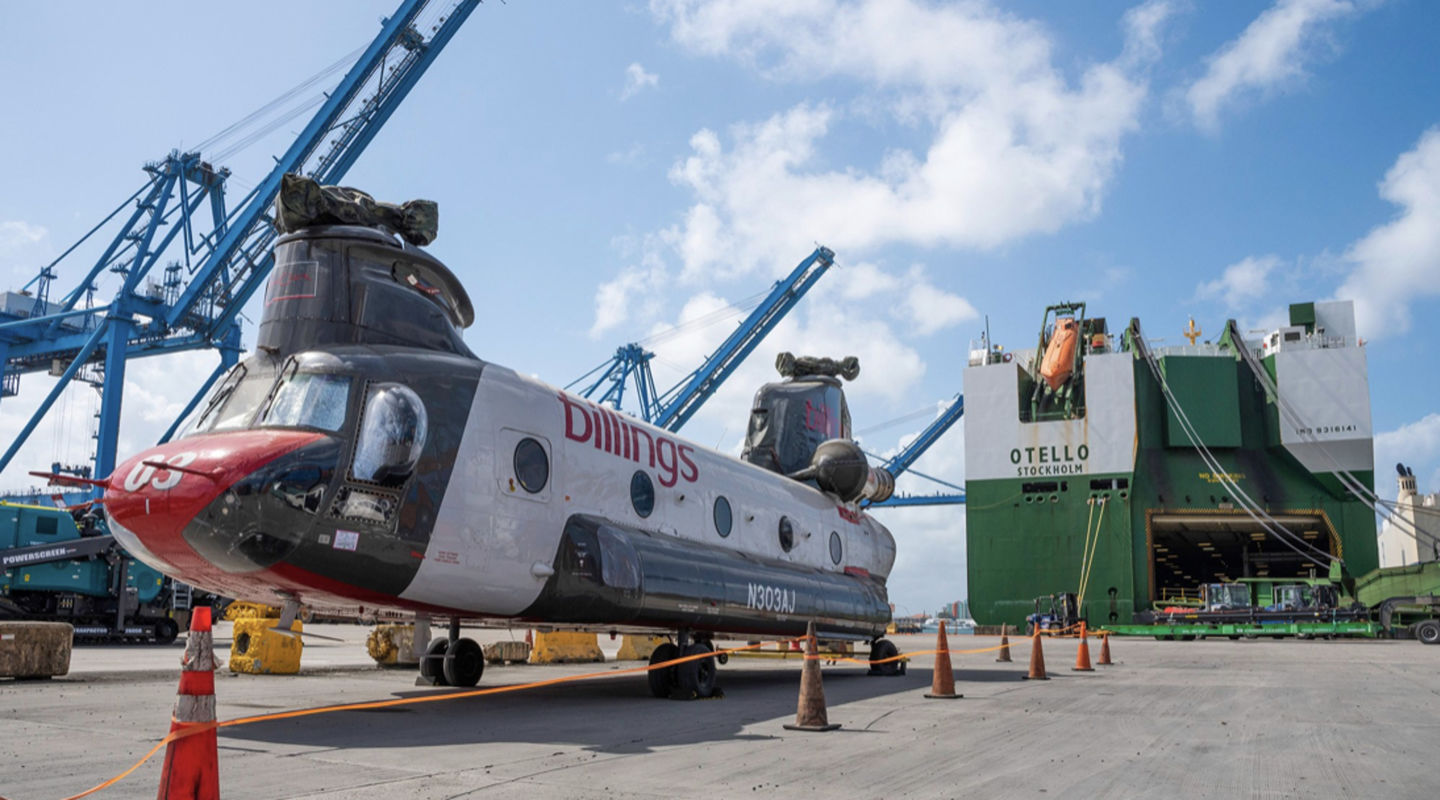 180,000 hectares of scorched forest. Hundreds of homes razed to the ground. Thousands displaced. Countless schools destroyed. These were the consequences of some of the most devastating wildfires Chile has ever experienced – wildfires so severe that the Chilean government was forced to declare a national state of emergency in early 2017.
And such fires aren't uncommon: Chile's hot and arid conditions – as well as its highly incendiary forests and scrubland – have led to similar forest fires across Chile in 2018 and early 2019. More than 250 have been recorded since 1 January 2018 – with the Chilean government issuing another national state of emergency in February 2019.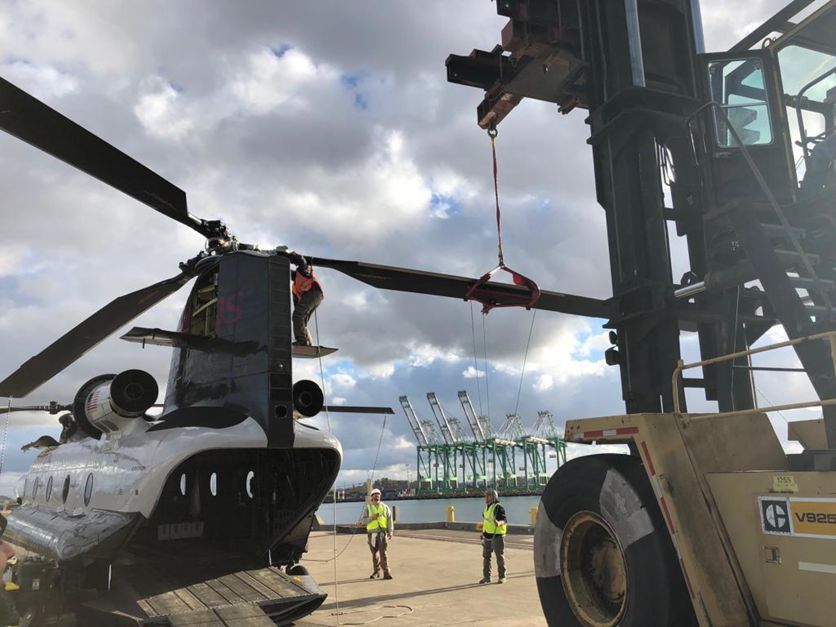 This giant Boeing CH47D-Chinook helicopter is capable of launching 10,000 litres of water every second.
Thankfully, an aircraft intended to help combat the problem has arrived at the port of San Antonio in Chile: a giant Boeing CH47D-Chinook helicopter capable of launching 10,000 litres of water every second.
Not your average helicopter
Chilean pulp and paper brand CMPC have invested $30 million in the Chinook as part of their programme to combat Chilean forest fires – and the Chinook is now the largest piece of equipment in CMPC's fire-fighting armoury of helicopters.
Delivering the 5.7-metre-high helicopter to Chile presented the WW Ocean team with the opportunity to do something that had never been done before – allow the giant helicopter to land at the terminal in the port of Tacoma on the West Coast of the US. Jana Twedt, WW Ocean sales support, North America, explains that special dispensation was granted to allow the Chinook to land in the port. The helicopter was then towed onto RoRo vessel Otello.
"This was no average helicopter," explains Javier Carrasco, WW Ocean sales manager West Coast South America (WCSA), Latin America.
This was the first time we'd received a mega-helicopter like this in the West Coast of South America.

WW Ocean sales manager West Coast South America (WCSA), Latin America
The helicopter's discharge upon arrival in Chile required a pre-operation meeting with the local agent, stevedores and terminal staff. "The size and weight of the unit made this a complex manoeuvre that required all the operational and technical experience of our team and stevedores at the point of discharge,' says Javier. "Descending the vessel's ramp, for example, required careful coordination, and comprehensive planning was essential for a successful shipment."
An experienced helicopter shipper
The Chinook isn't the first helicopter to be shipped by WW Ocean, with some helicopters handled on roll trailers and others as towable units. Javier adds that WW Ocean will also be used to transport another smaller helicopter to Chile later in the year.
For Javier, playing a part in fighting forest fires in South America has been tremendously satisfying: "It's great to be able to work with the authorities, local companies and the community to help deal with unfortunate events such as wildfires."
With the Otello just one of WW Ocean's global fleet of RoRo vessels, customers looking to ship cargo around the world are in safe hands. Meanwhile, the Chinook helicopter will continue to play an important role in ensuring wildfires are kept under control across Chile.
Fast facts
The Boeing CH47D-Chinook helicopter
$30 million value
Height of 5.47 metres
Launches 10,000 litres of water per second.