Dubai vehicle and equipment processing centres boost supply chain velocity in the Middle East
WW Solutions' equipment and vehicle processing centres are perfectly placed to support the supply chain needs of customers looking to distribute to the Middle East, Africa, the subcontinent and beyond.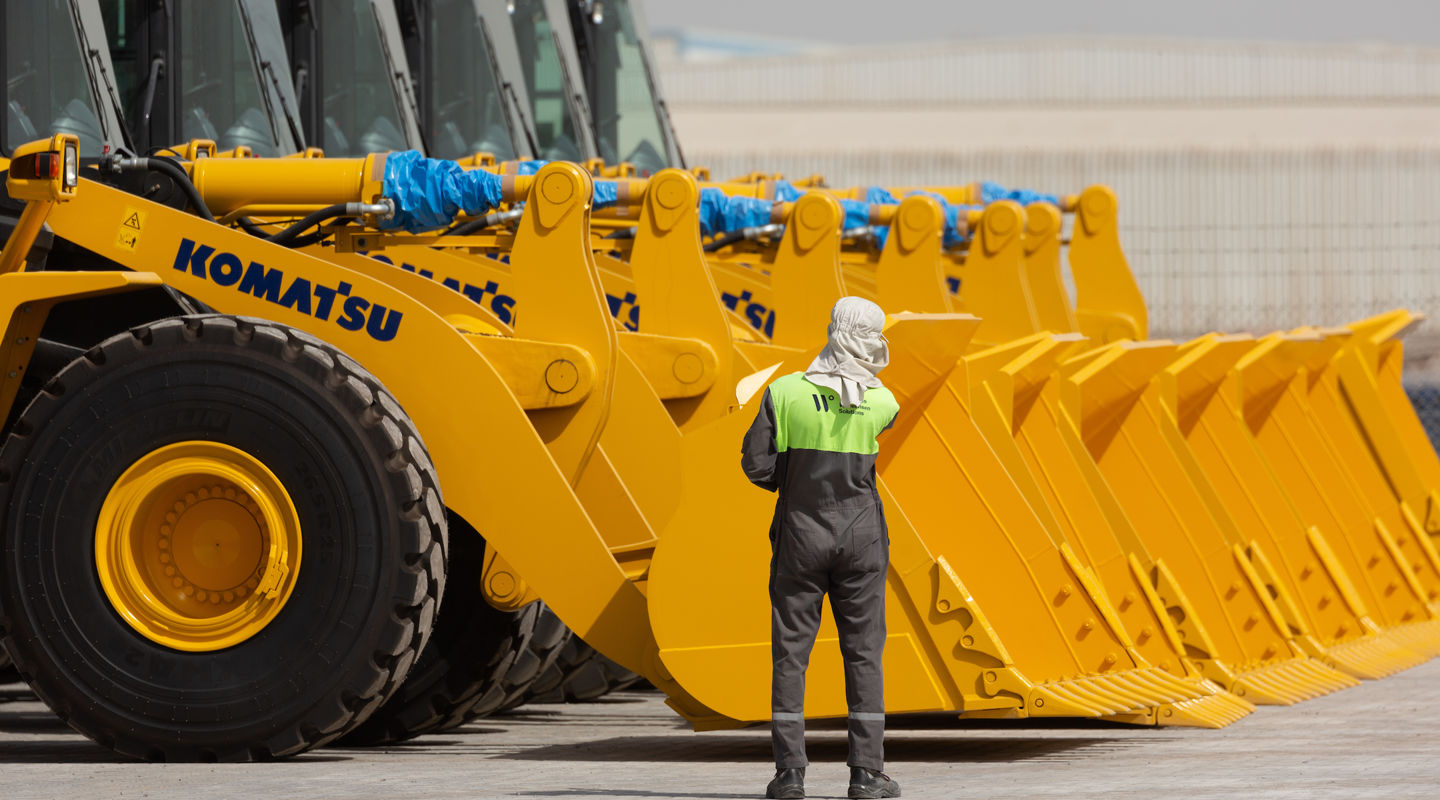 Strategically located in the Jebel Ali Free Zone (JAFZA) in the west of Dubai, UAE, our facilities are well-equipped to serve automotive and rolling equipment manufacturers looking for a gateway to a number of key markets in the subcontinent, Middle East and Africa.

The equipment processing facility caters to the needs of agricultural, mining and construction OEMs. For these manufacturers, services include washing, accessory fitting, paint touch-ups, ageing, maintenance, inspection and rust prevention, container stuffing/un-stuffing and unit assembly/disassembly.

For automotive customers, cars can be transported to and from Jebel Ali port to our vehicle processing centre, where services such as light accessory fitting, paint touch-ups, vehicle storage, washing, age prevention and audio system installation are all available.
OEMs wanting to ship products to the Arabian Gulf, subcontinent, Asia, Australia and the Americas, also benefit from Jebel Ali port's RoRo connectivity offered by carriers like EUKOR, which is only 10km away.

Reflecting on the facility's services, Faiz Ahmed, business development manager, Middle East Region, explains: "OEMs and trading houses using our JAFZA facilities not only reduce product delivery time, also improving their dealer's turnover, but also reduce stockyard maintenance costs. This allows them to focus on sales, while leaving logistics, assembling and pre-delivery inspection to us."

"In addition, offering in and out clearance, land distribution, short and deep-sea services all under one roof saves time not only for OEMs but for end users too," he adds.
Dubai processing centre in numbers
The vehicle processing facility:

110,000 square metres of both open and covered storage capacity
Car equivalent unit capacity of 5,500 with room for expansion

The equipment processing facility:
25,351 square metres
Approximately 1,800 square metre covered workshop
Yard capacity equivalent to approximately 450 units of heavy construction equipment
Port with RoRo connectivity only 10km away
Location within the JAFZA Free-trade Zone enables customers to postpone, reduce or eliminate customs duties
Support with managing the customs clearance process