CNH Industrial works with suppliers to optimise supply chain
CNH Industrial was discovering tyre and rubber track damages on its machines on delivery to the port of Baltimore until a series of collaborative surveys in the supply chain helped to identify – and eradicate – the root cause of the problem.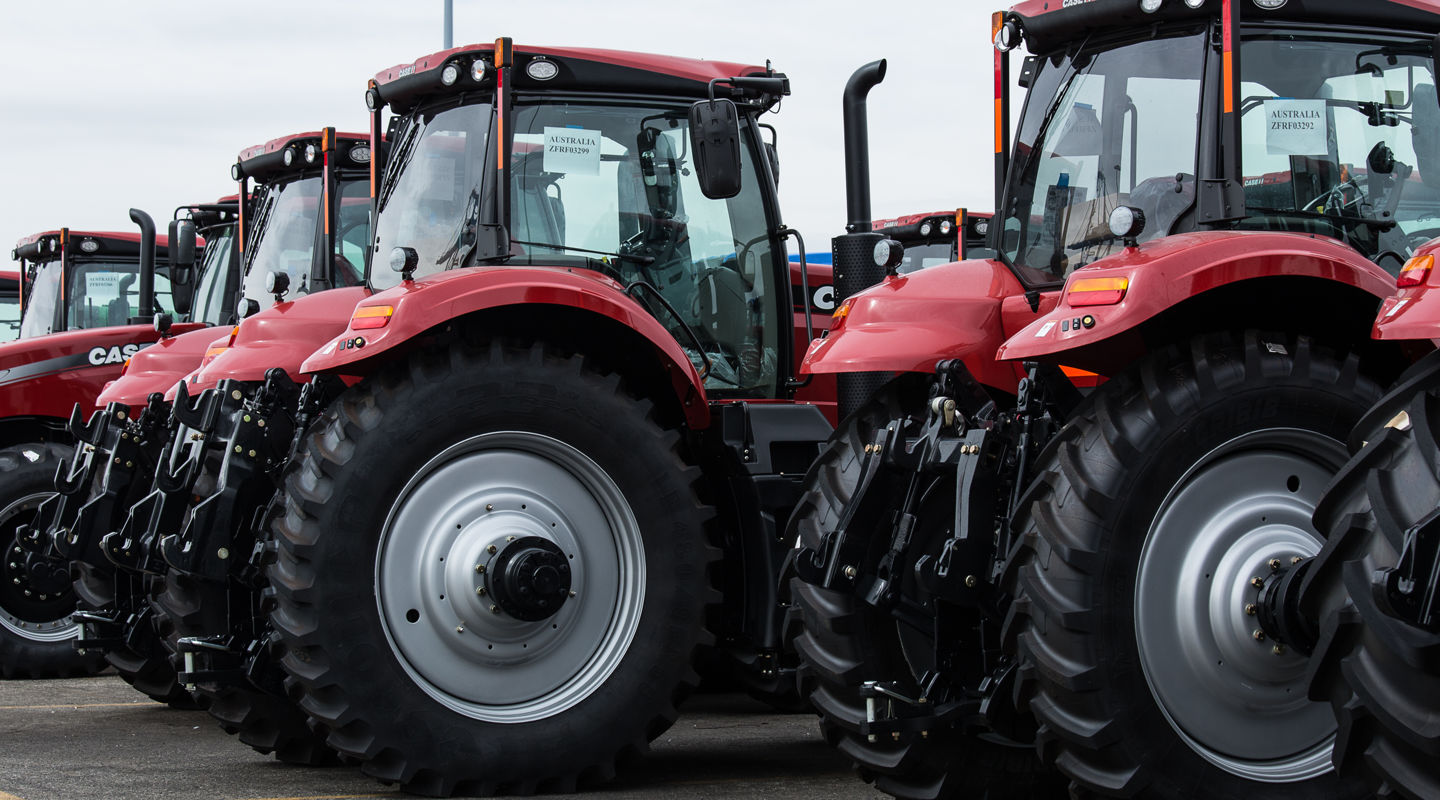 Product damage of any description has the potential to disrupt the supply chain. Ensuring goods arrive on time and in pristine condition is a key concern for all those involved in the process, and when quality is comprised, delays occur, and costs can spiral.

This was the situation that faced CNH Industrial, a leading global manufacturer of industrial goods. The company designs and manufactures a range of vehicles from tractors and combines to trucks and buses, as well as develops powertrain solutions for on- and off-road and marine vehicles. Over a three-month period, CNH Industrial experienced $60,000 worth of tyre and rubber track damages on machines transported between its various US manufacturing plants and the ocean terminal in Baltimore.

Pinpointing the exact source of the problem was difficult since products arrive at the terminal via both rail and trucks, so the potential scope for damage was significant.
Taking a root cause approach
As a result, a holistic supply chain approach was required. Walking the cargo flow route enabled Mike Malkinski, CNH Industrial's supervisor of port operations in Baltimore, to identify 'pinch points' – key areas in the supply chain where a survey could record the status of products and their condition.

Over a period of several months, WW Ocean and WW Solutions supported CNH Industrial in setting up these surveys by installing third party surveyors at multiple points in the export receiving process. As a result, a number of damage causes in the supply chain were successfully identified. One of the main culprits was the fact that units were often not being discharged properly from the trailers when arriving at the terminal. "Turning the machine too quickly can result in it catching the end of the trailer's ramp system and therefore cutting a tyre or track," explains Malkinski.

Meanwhile, at the rail loading stage, large spikes or nails left behind on a railcar's wooden decking had the potential to pierce tyres and tracks. The survey also found that chains and tensioners used to hold products in place on the trains where often not stowed properly, again presenting the potential for tyre and track damage to occur.

Identifying these root causes helped CNH Industrial implement an effective action plan. As a result, its manufacturing plants now inspect and cover rail cars with conveyor belt type rubber mats when loading tractors on rail legs from Racine, Wisconsin to Baltimore, Maryland – a solution developed in collaboration with the rail loading company.

At the ocean terminal in Baltimore, WW Solutions has installed four-foot pylons, which means truck drivers now have to back units off trailers straighter for a longer distance before being able to turn, preventing track and tyre damages caused from turning the unit too early.
Collaborative problem-solving
"The Wallenius Wilhelmsen team were all in from the offset – from participating in initial calls to helping perform the root cause analysis and implementing some of the changes that were identified," says Malkinski. He adds that CNH Industrial has since increased inspections at its factories and rail loading areas, while WW Ocean and WW Solutions now pay closer attention to the condition of tyres and tracks during export inspections.

"Together we were able to act on information from the surveys to drive change," says WW Ocean cargo quality manager Jon Streett, who worked closely with Baltimore terminal operations manager Matt Stahl and general manager Steve O'Malley to ensure the survey process went swiftly.

"All those involved in this process wanted to deliver CNH Industrial's products in the best possible condition to the final customer," Streett explains. "By approaching this collectively, we were able to solve a costly problem for the customer; the machines now sail on the originally forecasted vessels and the time for re-working a unit has reduced, which is a win for everyone."

The success of the project highlights the importance of collaboration to solve issues. Since implementing these measures, CNH Industrial has not experienced any further instances of track or tyre damage on machines arriving at the port of Baltimore. This equates to significant savings on damage repair and tyre and rubber track replacement costs.

"We have seen an immediate decrease in both damages and tyre replacement spend," confirms Malkinski.