Canadian hydropower scheme relies on RoRo to deliver
Hydropower plants such as the Site C Clean Energy Project in British Columbia require safe and regular shipments of vital components to meet construction schedules. But what makes RoRo so well-suited to the frequent shipping needs of customers in the renewable energy sector?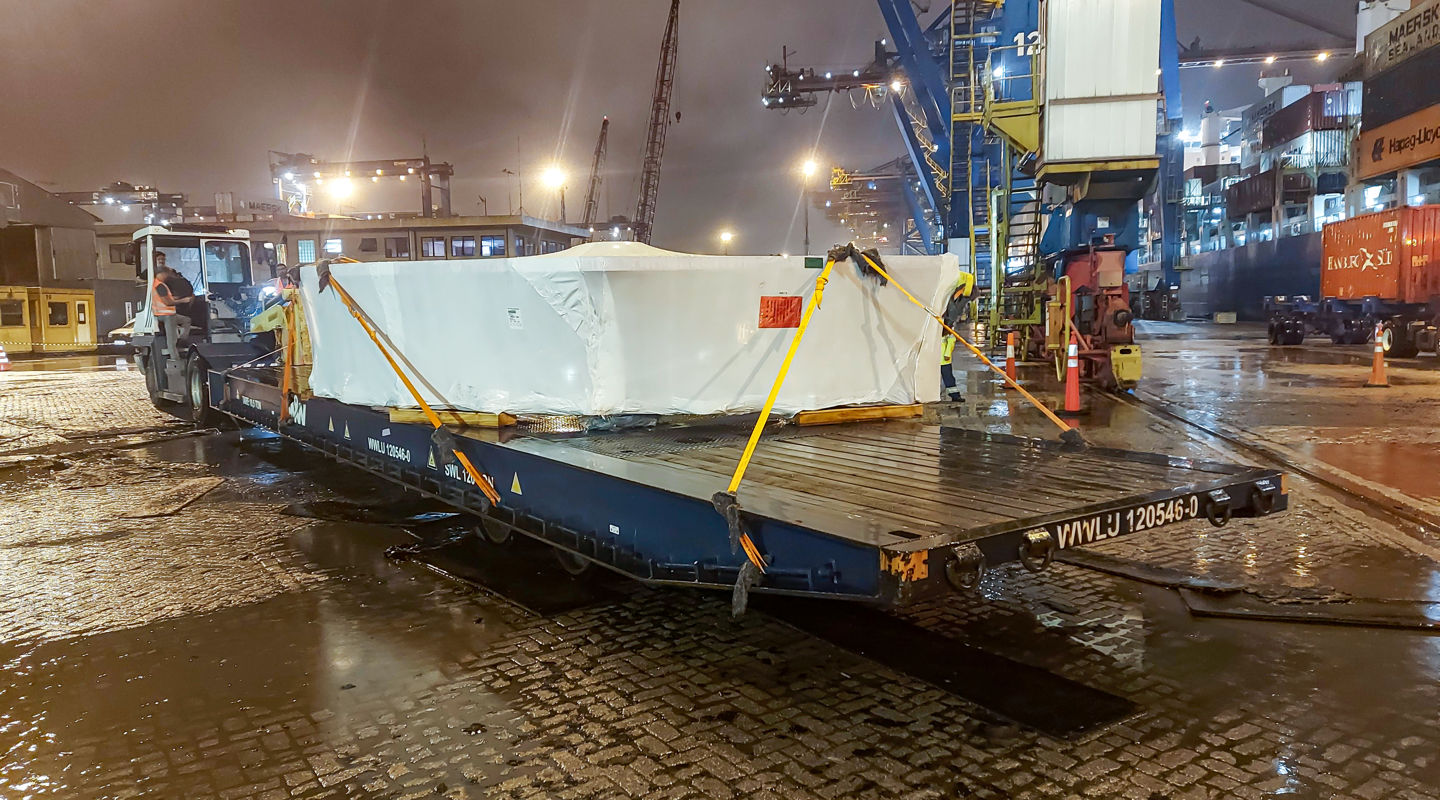 As global demand for renewable energy continues to rise, long-term contracts, priority access to the grid and the installation of new power plants mean that net installed renewable capacity is expected to grow considerably, with almost 200GW of renewable power generated in 2020 alone.

To meet this demand, OEMs and freight forwarders supplying the sector need a logistics partner that can ensure frequent, reliable services as well as the technical expertise to handle sensitive, high-value products.
Freight forwarder Fracht is no exception. Having been chosen to oversee the transportation of hydropower plant components from Brazil to the Site C Clean Energy Project in British Colombia, Fracht wanted an experienced shipping partner to help it keep on track with construction deadlines.
Given the timeframe and complexity of the project we needed a partner with reliable service and expertise to manage this long-term project.

Vice president, sales, Fracht US
Frequent sailings provide flexibility
With up to three sailings per month from South to North America, handling equipment availability and a wealth of expertise, WW Ocean was chosen for the project.

Over a period of 18 months, more than 100 components – many over six metres wide and weighing up to 100 tonnes – will be shipped onboard WW Ocean RoRo vessels from Santos in Brazil to the port of Tacoma on the US west coast.

Regular sailings aside, with construction agendas subject to last-minute alterations, Fracht also needed an agile partner that could help it adapt quickly and respond to changes in on-site schedules, cargo and lot size and even seasonal impacts.

"One of the main challenges of a project like this is constant change and being able to respond quickly to that," says Luis Ramalho, sales support North America, WW Ocean. "Our regular and frequent liner service enables customers to mitigate delays and their impact as well as reduce other related costs such as insurance, storage and daily demurrage for the duration of a project."

By working closely together, Fracht and WW Ocean are making sure the project schedule stays on track and on budget.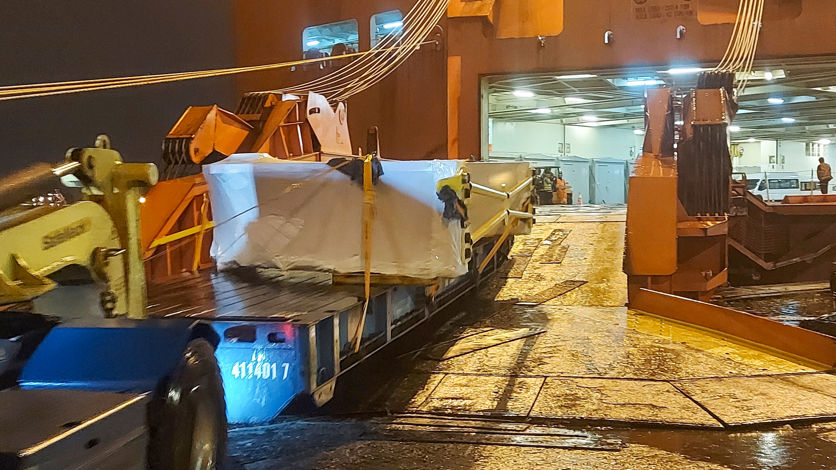 With construction agendas subject to last-minute alterations, Fracht also needed an agile partner that could help it adapt quickly and respond to changes in on-site schedules, cargo and lot size and even seasonal impacts.
Reduced lifting and underdeck storage protects sensitive products
Preventing damage is another important consideration when shipping valuable renewable energy products. With RoRo, the use of rolling handling equipment minimises lifting for safer handling.

Breakbulk specialists at the port of Santos are on hand to identify the correct handling equipment for each unit. The majority of the components for this project, including rotors, frames and tanks, will be gently manoeuvred onboard RoRo vessels using 40' roll-trailers, however bespoke handling equipment solutions will be devised for the most sensitive and oversized products.

"High value, delicate products require attention to detail and precise execution when handling," says Ramalho. "Being able to rely on the expertise of our technical and operational departments to safely roll cargo on and off vessels adds value for our customers, while our extensive handling equipment portfolio helps set us apart as a trusted partner when shipping this type of cargo."

Once onboard, cargo is stowed below deck, meaning it is protected from the elements for the duration of the journey.

"WW Ocean has been a trusted partner of Fracht for decades, so this was the right move to make the project a success," says Liewald. "The consistency in the service as well as guaranteed underdeck stowage adds value and helps us to meet our client's requirements."
Site C Clean Energy Project
The third dam and hydroelectric generating station on the Peace River in northeast British Colombia, Canada, the Site C Clean Energy Project will provide 1,100 MW of power and 5,100 GWh of electricity each year. Once completed, it will produce enough energy to power the equivalent of 450,000 homes in the region annually.