Camera-based technology is revolutionising vehicle inspections
Automatic scanning booths provide a quick way of assessing vehicle damage, radically improving the claims management process as a result.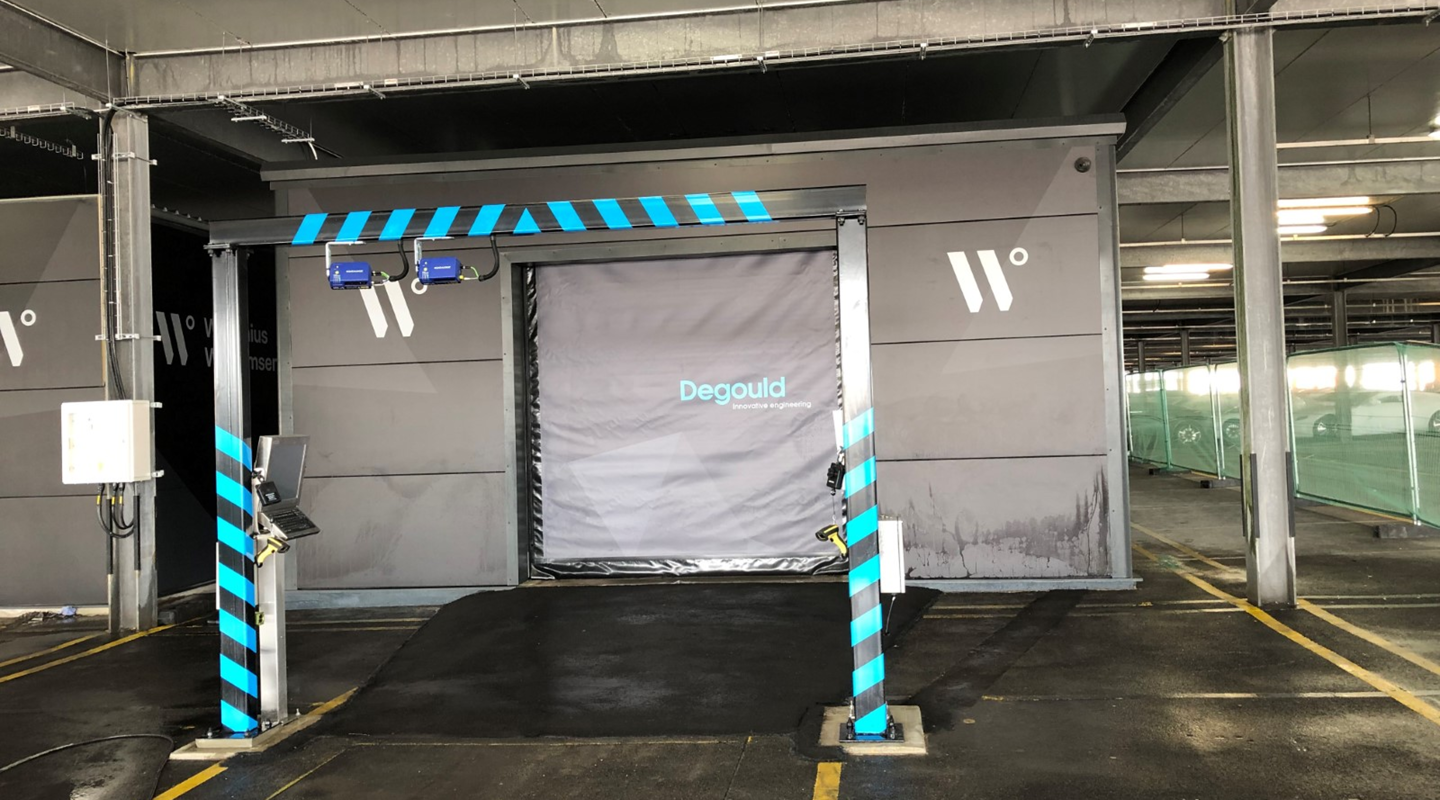 Manual vehicle inspections can be a lengthy process, but camera-based systems used at our terminal in Southampton mean surveys can be carried out with greater accuracy and in a fraction of the time.

Capable of surveying between 700 and 1,000 cars a day, the two automatic scanning booths currently in operation at the terminal capture ultra-high-resolution images that are saved to a dashboard so customers can review and objectively ascertain damage liability. This improves efficiency and speeds up the claims management process.

Using DeGould automatic scanning technology, 17 high-resolution smart cameras work in conjunction with radio frequency identification (RFID) technology and rapidly moving doors to scan a vehicle in under 10 seconds – a process that can take as much as three to five minutes in a manual inspection.



Unlike manual surveying which tends to be limited to daylight hours, these auto-booths are designed to offer optimal lighting and work effectively in all conditions.
A milestone 250,000 cars have been scanned since the booths were launched in Southampton, with automotive manufacturers choosing to adopt the technology in ever-increasing numbers, explains Paul Barker, general manager at the terminal. "The booths have proven to be a game changer," he says. "The technology and interfaces within them have allowed us to further integrate the booths into our terminal operating system, improving the overall customer experience and delivering efficiencies to the supply chain process."
By comparison, a reliance on manual vehicle inspections for claims management can be inefficient and at times inaccurate.
"Traditionally, the finished vehicle supply chain relies on a series of standardised inspections performed by human eyes," explains Alex Conjour, senior vice president for operational excellence, logistics services, Wallenius Wilhelmsen. "Despite exacting standards and inspector training, survey accuracy could be highly skewed by weather, lighting, cargo spacing and human error. Camera-based technology can transform vehicle inspections and quality improvement processes."
The technology isn't only beneficial for standard vehicle surveying. Looking to the future, automatic scan booths could also potentially be used to boost supply chain efficiencies for rolling equipment customers too, both in terms of surveying and cargo measurement.