Beagles, beaches and brilliant customer service: 24-hours with global claims manager Karen Umaña
We spend a day in San Salvador with global claims manager Karen Umaña to find out why identifying with the customer is so important – and what she loves about living in El Salvador's capital.
We're all early birds in the El Salvador documentation and claims team…
I start my day at 4:45am with a fresh cup of coffee and am in the office by 6am – but thankfully I live close by. Once I'm in, I say hi to my team and look into any issues that might arise over the course of the day – claims that may need assessing, trend reporting or regular claims at the port of load or discharge. We always try to resolve disputes amicably, and the claims process normally takes between two and four weeks – it's pretty quick.
For me, great customer service is about identifying with the customer.
You have to put yourself in their shoes – after all, it's their product so you need to see things from their perspective while also looking after Wallenius Wilhelmsen's assets. Occasionally customers can get frustrated, so having that human touch is really important, and is something that really defines the Salvadorian culture.
I've got a good eye for detail – I guess you might even call me a perfectionist!
Saying that, I don't micro-manage my team of six – if there's a word to sum up my management style it would be 'trust'. I've trained the team to respond to almost any scenario, and I trust the team to get on with the job as per our team standards. They know that if there are any problems, they can come to me – the door is always open. They're all super professional and process-orientated – but also love to innovate, which is great. Added to that, they're all trilingual and speak Spanish and English as well as a third language – German, Portuguese or Italian. This is mainly because communication is so important to the job – we're speaking to customers around the world every day.
There should definitely be more opportunities for women in El Salvador…
WW Ocean is great at promoting equal opportunities, but in El Salvador in general there are more favourable employment openings for men, and that needs to change. Hopefully my role at WW Ocean gives me the opportunity to be something of an inspiration to other women. In my experience, you need to keep working hard until you get the role you want.
…but we're very proud of our country.
Despite being hard-working, people always have a smile on their faces in El Salvador. It's a beautiful country – there are volcanoes, beaches and impressive Mayan ruins too. We might be the smallest country in Central America, but our people have big hearts – yes, we've experienced some rough periods in our history, but we've always come out the other side.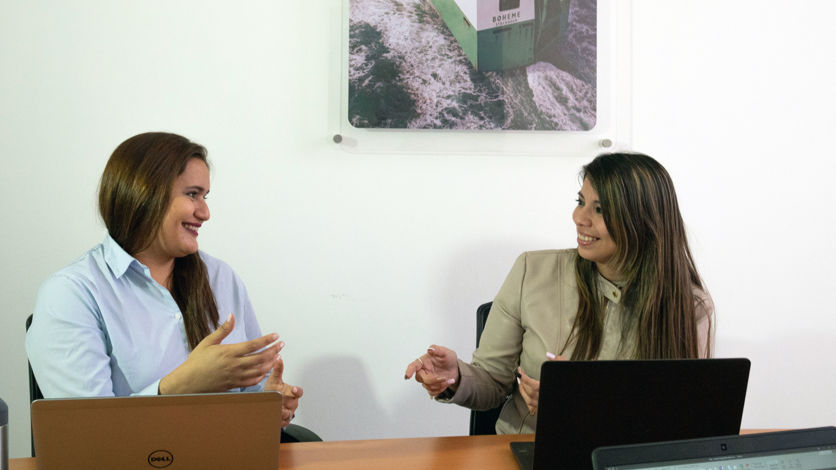 "WW Ocean is great at promoting equal opportunities."
After work, I go and walk my dog Ketihy.
My beagle – who was given to me by my husband when he proposed – lives at my mother's house as we're not allowed pets in our apartment. When I first got her, she was four-months-old and wouldn't respond to her new name, so her original name, Ketihy, has stuck!
In the evenings and weekends, I enjoy spending time with my husband and family.
After work, we'll find out about each other's days, and at the weekends, I'm really committed to charity work – I help the elderly or collect food and clothes for under- privileged families. I also study in my spare time – I'm a lawyer, which is very useful for my job, and I'm due to complete a Master's degree in International Business Law in October. On Sundays, I cook a Salvadorean barbecue with mash potatoes, grilled veggies, beans, rice, yellow corn and soup – my favourite!
If I ruled WW Ocean for one day, I'd…
Tell my colleagues around the world what a fantastic job they're doing. I'd also let them know that the El Salvador team is always open for business and happy to help!