Autonomous trucks for mining: Why the market is poised for growth
Autonomous trucks are already a common sight at mines around the world. Researchers at The Parker Bay Company forecast that the market for self-driving machinery is set for growth as operators take advantage of the economic benefits of the technology.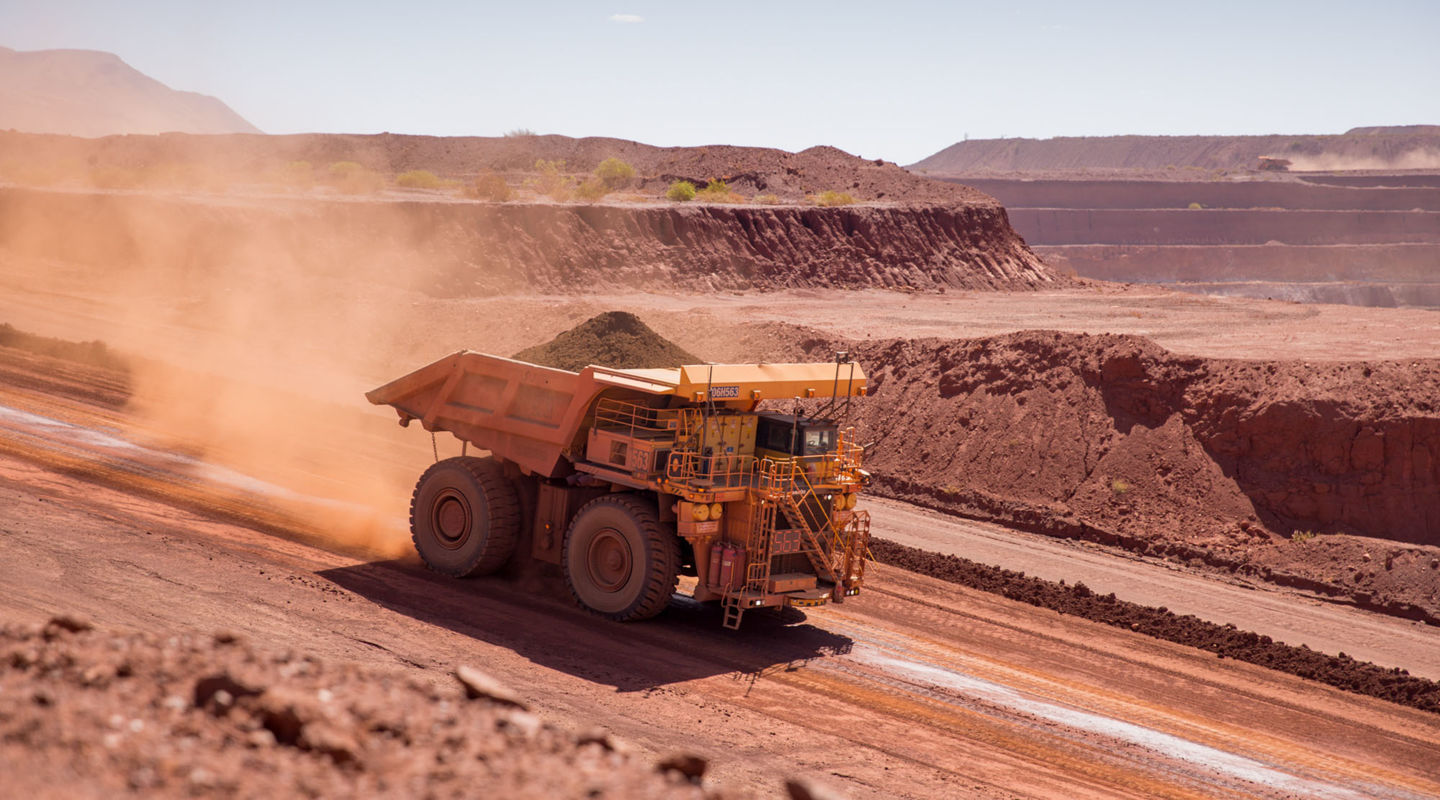 From data analytics to simulation, new technologies are playing an increasingly important role in the mining industry – and the sector is also proving to be a leader when it comes to the adoption of the latest remotely operated trucks.

Rio Tinto's new $2.6 billion Koodaideri iron ore mine in western Australia is a case in point. "Koodaideri is a game-changer for Rio Tinto," says Rio Tinto chief executive J-S Jacques. "It will be the most technologically advanced mine we have ever built and sets a new benchmark for the industry in terms of the adoption of automation and the use of data to enhance safety and productivity."

The machines on site will include a fleet of 20 autonomous 793F trucks from Caterpillar, as well as four autonomous blast drills. When it opens for operation in 2021, Koodaideri's production of 43 million tonnes a year of iron ore will rely on some of the most advanced automation available.
Mining and autonomous fleets: ahead of the pack
Fleets of autonomous trucks are already in operation at 30 mines in 10 countries globally, with more than half of those trucks working in the western Australian iron ore industry, according to analysis by mining equipment research house The Parker Bay Company.

Indeed, consultancy PwC points out that for the world's leading miners, the latest technology is becoming a critical differentiator. As PwC's Mine 2019 report states: "Automation and digitisation continue to gain momentum, as companies are focused on harnessing technology to reduce the cost of maintenance and extraction."

When mining companies are in good financial health, investing in new technology to make mining more efficient can enable them to stay one step ahead of the competition. For mine operators, autonomous trucks mean round-the-clock use of equipment, and therefore greater productivity. The trucks can also cut labour costs and provide a solution if there is a shortage of truck drivers. There's a safety element too, as autonomous trucks provide the ability to work remotely in areas that are hazardous for people.

OEMs are getting in on the act by providing autonomous fleets for both mining and construction. Caterpillar has hauled more than one billion tonnes of material using autonomous technology, while Komatsu, which also manufactures autonomous trucks, says it has hauled more than two billion tonnes of material using self-driving technology.

As well as the efforts of these OEMs, third party development of autonomous systems for existing mining vehicles is expected to play an important role in the sector, explains Matthew Gilewicz, senior associate and partner at The Parker Bay Company. "Mines that operate mixed fleets might have 50 trucks from three different manufacturers on site, so it may prove beneficial for them to retrofit different types of equipment."

Indeed, some companies are focusing on retrofitting existing mining machinery with automation. These include pioneers like Built Robotics, which upgrades off-the-shelf heavy equipment with artificial intelligence guidance systems, enabling machines to operate fully autonomously.
Looking ahead: autonomous truck market poised for growth?
Despite these successes, The Parker Bay Company says that the installed base of automated trucks for mining accounts for only 2% of the global fleet today, although the first autonomous trucks were introduced as far back as 2006. Since then, the percentage of autonomous trucks sold in each quarter has typically not exceeded 4% of the total mining truck market, explains Gilewicz.

The exception, Gilewicz adds, was quarter four of 2019. Then the percentage of autonomous trucks sold for mining jumped to 6.5% – the highest level on record. "I think we're likely to see additional growth in autonomous equipment as a percentage of new deliveries in the years ahead, with more OEMs offering autonomous solutions and new mines adopting the technology," he says.

"Mining companies that have already successfully implemented autonomous fleets on a limited basis may start to roll out the technology on a wider scale."

It seems that current developments are just the start of a wide-ranging transformation in which automation becomes much more widespread, boosting productivity, safety and efficiency – and altering the industry forever.
Image: Truck at Rio Tinto mine © Matt Burgess / Xinhua