All aboard the grain train: Locomotives journey to Australia
A fleet of locomotives built in the US by the National Railway Equipment Company has a role many, many miles away: transporting grain from the farming heartland of Queensland to destinations across Australia. The engines' 30-day journey from the US to Brisbane was made possible thanks to WW Ocean's RoRo services.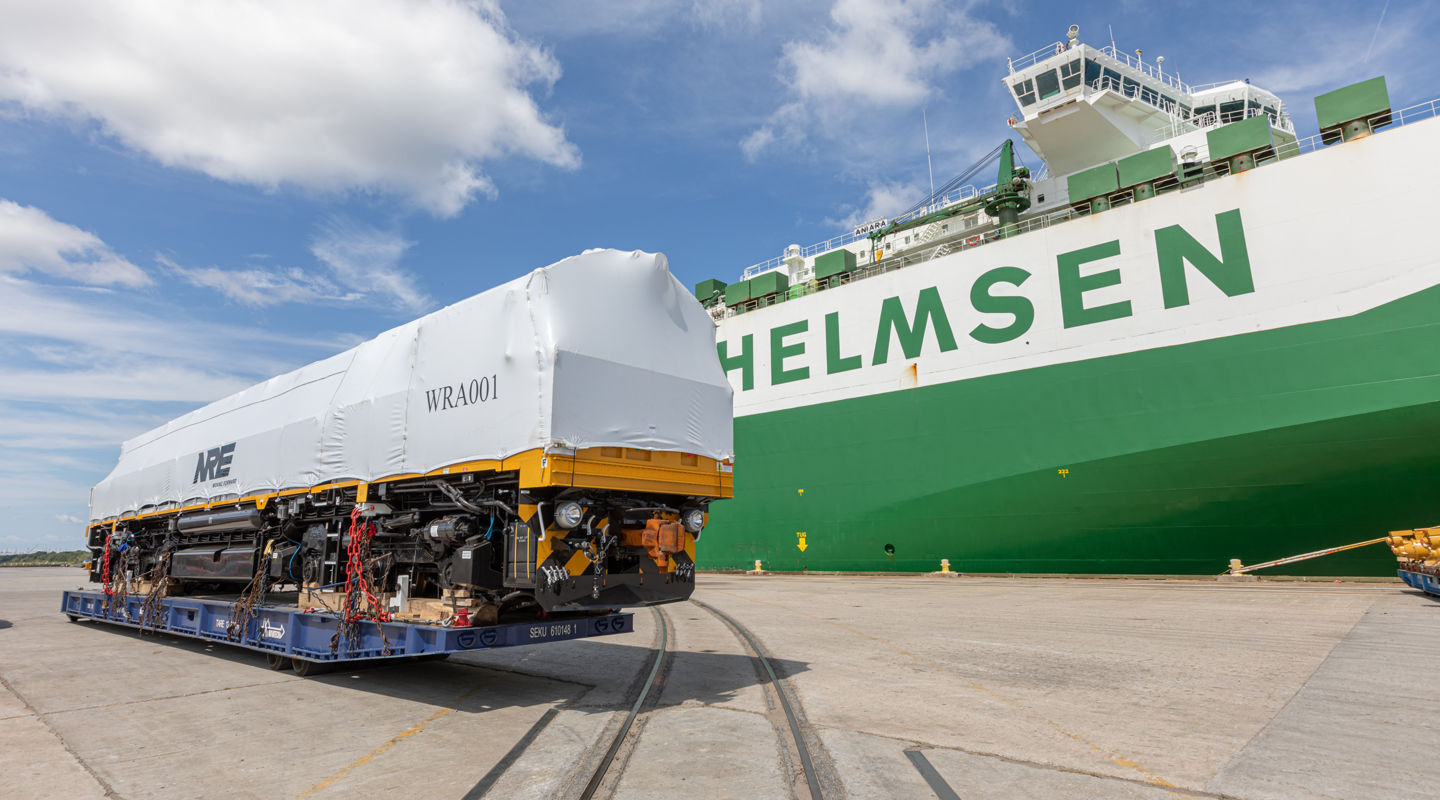 The north-eastern Australian state of Queensland is known for its beautiful coastline, excellent surf spots and the Great Barrier Reef – a haven for thousands of marine species and a huge draw for tourists from around the world.

Perhaps less widely known is the fact that Queensland is also one of Australia's agricultural strongholds, with horticultural, crop, forestry and livestock industries thriving across the state.

For Queensland, agriculture is big business: more than 30,000 businesses within the sector contribute AU$10 billion to the national economy, and help sustain a thriving export sector producing fruit, vegetables and nuts.
And it's not just fruit and veg being harvested in Queensland: an average of 2.8 million tonnes of grain is harvested there each year. It's then transported to customers around the world – an effort that requires extensive logistics support from various specialists.

One key link in the logistics chain is the National Railway Equipment Company (NRE) of Illinois, US. NRE is supplying locomotives to the eastern Australian grain storage and transport network run by GrainCorp, and is shipping them from the US to Brisbane on WW Ocean vessels.

The NRE locomotives will transport more than a million tonnes of grain by rail when they are first used on GrainCorp's network at the end of the year.
And there's huge demand for these locomotives all over the world. NRE has shipped units to Jamaica, Chile, Argentina, Brazil, Mexico, Saudi Arabia, Liberia, Guinea, Gabon, Morocco, Mozambique, the Ivory Coast, Cameroon, Senegal and Israel. The company's first engine shipment to Australia using WW Ocean's RoRo vessels took place in 2008.
Cargo fumigated for stink bug season
For the latest shipment, two locomotives were transported from NRE's factory in Mount Vernon, Illinois to the port of Savannah, Georgia. "They were then loaded on to WW Ocean vessel Titania using 62-foot roll trailers featuring wooden cradles to protect the engine bogies," explains Doug Kachinsky, sales representative, Chicago / North America, WW Ocean.

With the shipments set to arrive in Australia during stink bug season, it's essential that the cargo is carefully fumigated before leaving the US. Indeed, it was WW Ocean's fumigation expertise, coupled with favourable rates and schedules to Australia, that proved important factors when it came to NRE's decision to ship with WW Ocean. The second, third and fourth shipments, comprising two locomotives each, will be shipped between September and November.
Why clear communication pays dividends for customers
Pat Brown, NRE's director, international logistics, says the first shipment took a year to come to fruition. "There's a tremendous amount of planning and detail that goes into each shipment," he says. "WW Ocean's communication skills are top of the line: if one person can't give me the information I need, they'll find someone who can."

Thanks to the longstanding relationship between NRE and WW Ocean, the locomotives will soon be powering their way across Australia, delivering millions of tonnes of grain to customers and keeping the growth of Queensland's agricultural sector on track. Proof that when it comes to logistics, you really can teach an old train new tricks.
Fast facts
Golden oldies: Engine vital stats
NRE engine dimensions: 19.5m x 2.8m x 2.8m
Gauge: 1067mm
Capacity (with grain rail car fleet): 1 million tonnes of grain.