A clean record: Staying #BMSBfree
With stink bug season in full swing, we have introduced a range of processes both at our terminals and onboard vessels to help ensure products arrive pest-free at Oceania. Here, employees at the frontline of the fight against the invasive species explain why preparation underlies our great track record in tackling the threat.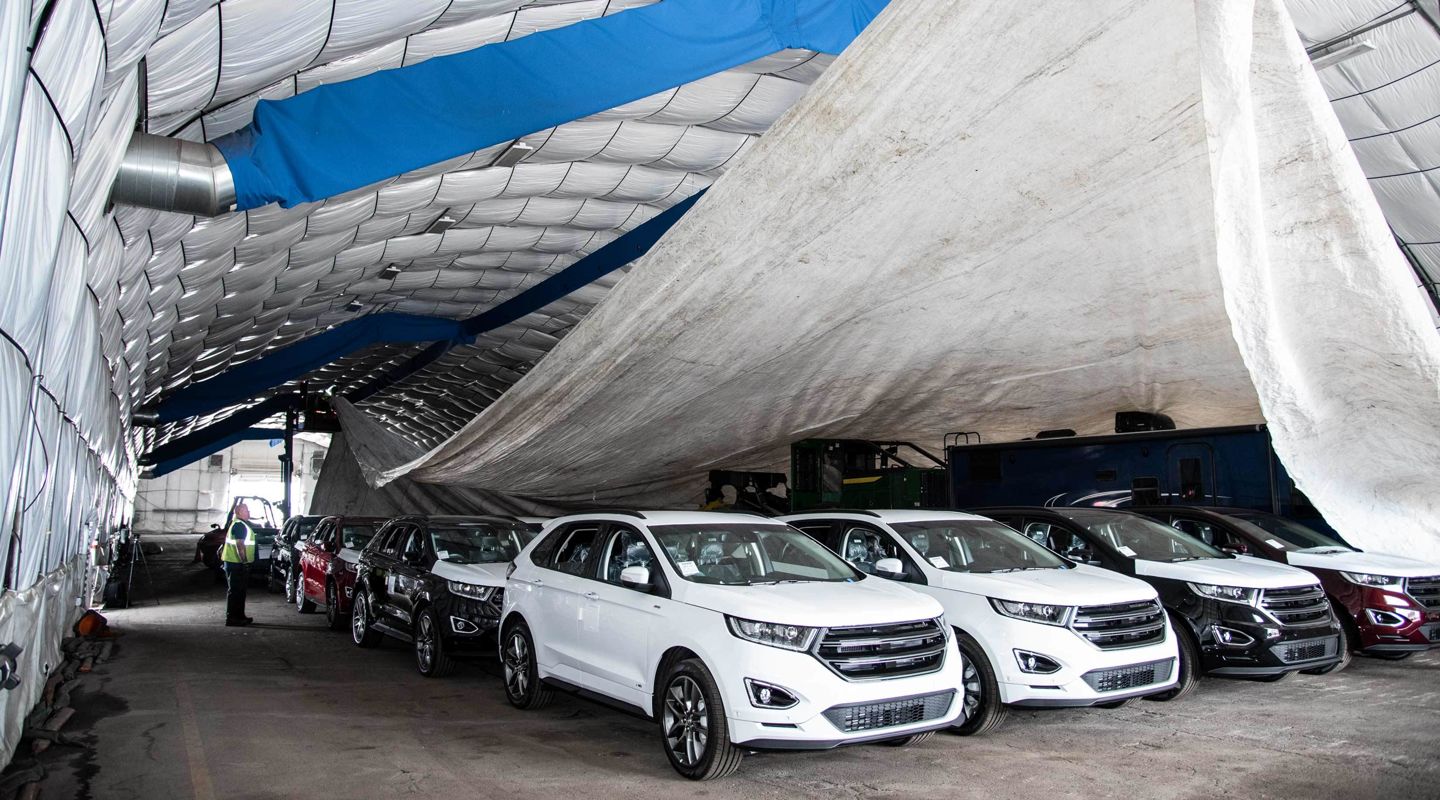 "There have been zero incidents of live stink bugs present in cargo unloaded at Oceania so far this season."

So says Sunil Dhowan, head of port and cargo operations, Oceania, WW Ocean.

For Dhowan and his team, that statistic is the result of a lot of hard work behind the scenes by all involved.

Ensuring our customers deliver pest-free products is a priority for us. From the strict requirements we impose regarding certified treatment, to our continuous communication with customers about the regulations, we go above and beyond to ensure everyone involved in the supply chain is working towards the common goal of preventing stink bugs reaching Australia and New Zealand.

We only accept cargo for shipping to Oceania that has been certified according to the Department of Agriculture's regulations, and we continue to take additional measures to ensure that all cargo onboard our vessels is free of biosecurity risk, whether at our terminals, during transit and on arrival at the destination port.
Preparations at terminals
Preparations to deal with the stink bug threat at our terminals began well in advance of the 2019-2020 season.

There are now 7,900 square metres of fumigation and heat treatment facilities at our dedicated treatment facility at the port of Zeebrugge, where more than 21,000 units of cargo have been treated since the start of the season. A number of improved processes have been put in place here for the current stink bug season, explains the terminal's general manager Emmanuel Van Damme, including hard stops to avoid non-treated cargo being placed onboard a vessel, and a redesign of the terminal for improved segregation of cargo, which reduces the risk of cross-contamination. All of this activity is captured and controlled by our new global iTOMs terminal system, which was introduced at Zeebrugge last year.

Meanwhile, at our stink bug fumigation and heat treatment centres in Baltimore, we recently added insulation and replaced heaters and doors to make treatment more sustainable and efficient, says Steve O'Malley, general manager, Mid-Atlantic Terminal.

Looking ahead to the 2020-2021 season, a new BMSB heat treatment facility is under construction at our terminal in Southampton in the UK. "It's uncertain whether Britain will be added to the list of high-risk countries by Australia or New Zealand, but we will begin precautionary treatment regardless," says head of terminals Brett Bennett.

"When it comes to stink bugs, there is too much risk and potential cost for our customers and us to not be ahead of the game."
Preparations on the vessel
Preparation for stink bugs doesn't begin and end at the terminal, however. As Sunil Dhowan explains: "we need all legs of the logistics chain to manage biosecurity – from the customer's factory and transport to the terminal and vessels themselves."

The aim is always to deal with any bugs prior to the products being loaded onboard a vessel. But an extensive biosecurity management plan has also been developed to treat vessels before loading, which includes cleaning, inspections and insecticide spraying.

During transit, crew members conduct daily stink bug inspections on all cargo decks and vessels send 'Daily Bug' search reports via an online reporting system, which is tracked to ensure any bug activity is monitored. Vessel cargo holds are also fogged to rouse any remaining hibernating bugs so they can be dealt with prior to arrival in Oceania.
What happens in Australia and New Zealand?
"Before cargo is discharged in Oceania, insecticide spraying and fogging of decks takes place in transit ports to ensure no live bugs are present," explains Dhowan.

A regulatory report is then provided to the authorities in Oceania, which is assessed before directions for berthing are issued. On arrival, quarantine inspectors carry out a thorough inspection before permission is given to allow products to be discharged.

"We have put contingency plans with certified treatment providers in place to deal with any incidents," adds Dhowan.

Ultimately, when it comes to stink bug season, it pays to be prepared.

"The 2019/2020 BMSB season has been uneventful so far," concludes Bennett. "By reviewing the prior season's performance, enhancing our processes and introducing new technologies, we have been able to provide effective treatment while meeting the growing volume demands and needs of our customers."