4 ways we can support your automotive supply chain in South Africa
With its growing automotive production and assembly plants, South Africa has big ambitions to become a global player in the vehicle export market. Achieving success in both local and overseas markets requires logistics solutions that offer OEMs support across all strategic points of the supply chain.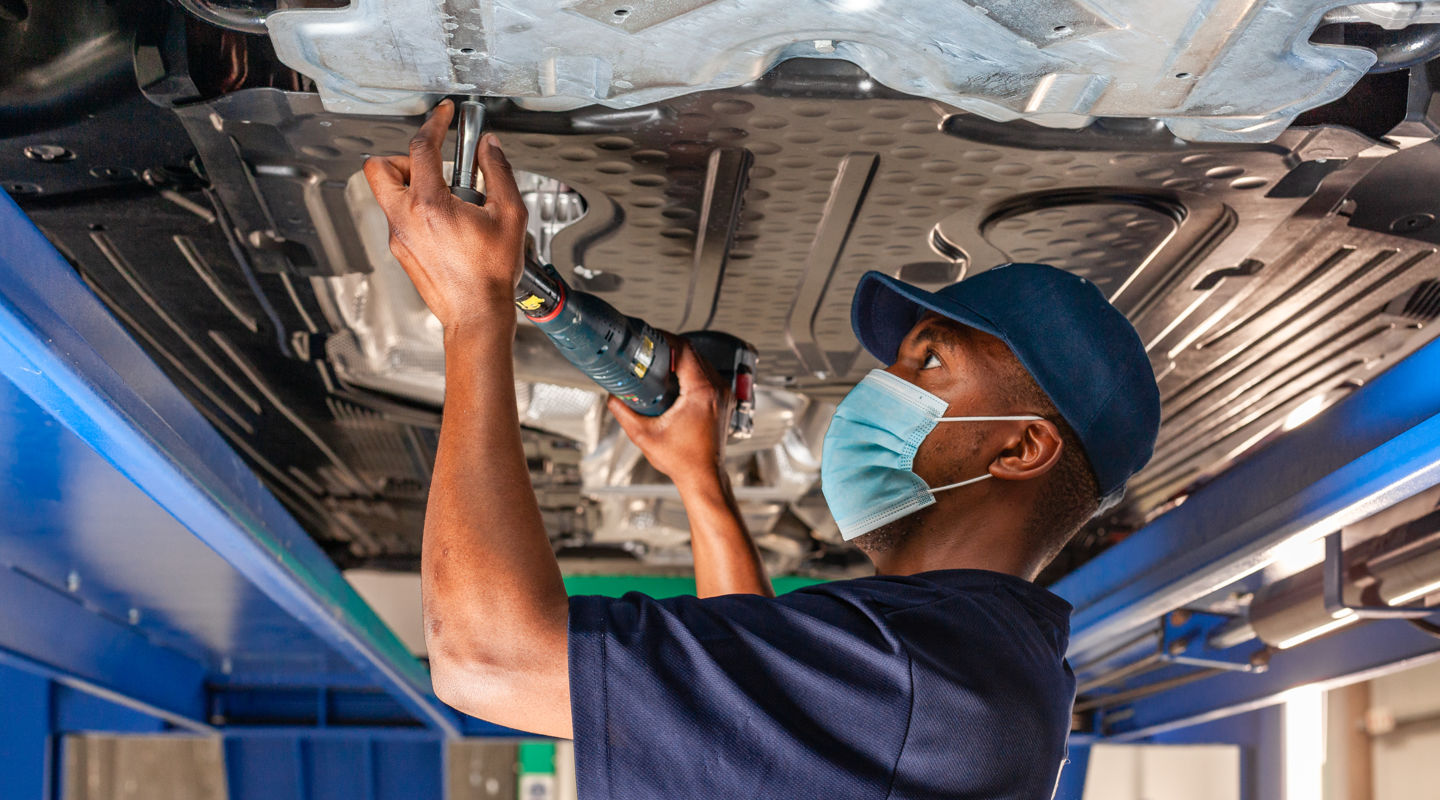 South Africa might be a relatively small automotive market when it comes to both sales and production from a global point of view, but it continues to remain a strong player in light vehicle production.

"The majority of the production volumes out of South African plants are in fact now exported, and with the African continent being a key consumer of South African-produced vehicles, major export markets include the United Kingdom, Europe, Australia, Japan and the US," says David Macrae, manager, business development, Wallenius Wilhelmsen Solutions South Africa.

As well as determining the most efficient route to market, OEMs and their end customers can have complex processing, distribution and storage needs, which is why using one logistics provider to oversee the entire finished vehicle supply chain can help.

"Our local services, including both ocean and land-based operations, have grown substantially and we're now largely geared to address the specialised outbound logistics needs of South African auto manufacturers," says Macrae.
A reliable ocean service to meet demand in key markets
WW Ocean's predictable schedules and regular liner service help to reduce lead times and costs, easing pressure on the supply chain.

With three sailings from Europe to South Africa then on to Australia and a monthly sailing from South Africa to West Africa and Europe each month, auto OEMs are able to spread export volumes across a number of shipments to ensure just-in-time delivery to key markets. "We also offer two sailings a month from Asia to South Africa on EUKOR, one operating along the Asia-South, Africa-West, Africa-Europe trade lane and the other operating along the Asia-South Africa, Africa-South America route," says Niran Sheoprosad, manager WW Ocean, South Africa.
Extensive land-based logistics help to streamline the supply chain
Operating predominantly on-site and at plant VPCs, our teams can perform a range of technical services including technical and retro fitments, mechanical and body repair, export preparation and underbody waxing, all with the aim of adding value to vehicles while in storage or transit through the supply chain, explains Macrae. An in-plant PDI processing facility, for instance, offers value-added services that help to significantly reduce delivery lead times to the end customer by almost two weeks.

A number of big players in the local automotive industry are also turning to us to develop and manage custom-built facilities.

Our newest vehicle processing centre (VPC) for example was designed to meet a specific OEM's needs and has capacity to store around 1,500 vehicles alongside a fully equipped 2,000sqm technical workshop.

With volumes growing and plant production space being limited, one of the key functions implemented was to move certain processes such as reworks and campaigns off the production line entirely to be processed by WW Solutions offsite and then returned to plant for final production if required, or directly to port. This has allowed the plant to focus primarily on its core function of producing vehicles, not reworking them, while ensuring strict export schedules are met

"With a strategic focus on expanding our technical services and integrating them further back into the production line, we've found ways of leveraging the synergies in processes between technical and VPC services to offer the customer the benefits of a seamless cost-efficient solution. We've developed and implemented technical services that allow vehicles to be upfitted/accessorised directly from the production line, enabling a full variety of fitments or fitment 'packages' for different vehicle models, in turn helping speed up time market," says Macrae.
Custom storage solutions to cater to unique needs
With different distribution models, customers may require temporary or long-term storage solutions which need to comply with stringent quality standards relating to parking surface area, security and access control, bonded and customs controls, and technical workshop facilities.

With this in mind, we also offer a range of storage solutions. "Utilising a mix of our own storage and processing facilities, and third party contracted facilities allows us to be flexible and agile, which in turn supports our customers various outbound distribution models," says Macrae.

"OEM'S often produce ahead and will require further storage out of their normal capacity within the VPC, which is why we have developed solutions at satellite locations that can cater for the additional volumes on a 'switch on/switch off' basis," adds Noelin Pillay, regional manager operations, KwaZulu-Natal.
Digital tools for greater visibility across the outbound supply chain
Having a real-time view of the entire outbound supply chain with the help of digital tools allows for better planning and more agile responses to unexpected challenges, particularly during Covid-19 which has impacted heavily on stock levels and resulted in parts shortages.

Using a sophisticated supply chain management solution, encompassing the entire outbound supply chain, from factory or port to dealer, allows us to streamline operations to better support customers.

"Multi-modal (road, sea, air, rail) transport planning as well as supplier coordination are seamlessly orchestrated by a team of supply chain coordinators and our in-house supply chain management system to give customers full track and trace visibility," explains Macrae. "Customers also have access to a host of real-time dashboards and reports, dealer call centre, KPIs and the option for other third party suppliers in the outbound supply chain to be performance managed."

Our integrated services mean we can support customers, both OEM manufacturers and importers, in South Africa by overseeing the movement of vehicles from either factory and port to dealer, or from factory to port swiftly and efficiently. "Our team actively coordinates with the suppliers to have units pre-cleared before entry into bond so on arrival they are moved to the respective carrier for delivery, helping to speed up time to market," says Renley Govender, contract manager, WW Solutions South Africa.